Due to popular demand we have added an extra show on Sunday 24th at 1pm
The Audition is a new multi-authored work that interrogates the protocols and power relationships of the audition process to uncover what it means to seek asylum.
The asylum seeker shares something in common with the actor in Australia. They are both outsiders of uncertain status. The asylum seeker just like the actor can become expert at being patient with a force that keeps them waiting without having their hopes dashed. This is the liminal space that we will explore in The Audition. The stage is a country in itself. With its own rules and regulations. Or lack of them.
an exhilarating glimpse of worlds and realities too often kept out of our plush temples of culture. … hits you right in the sternum.
-Alison Croggon, ABC ARTS, (Grand DiVisions – A Moved Urban Cantata, 2015)
Director & Concept Irine Vela
Writers Christos Tsiolkas, Melissa Reeves, Milad Norouzi, Patricia Cornelius, Sahra Davoudi, Tes Lyssiotis & Wahibe Moussa
Cast Mary Sitarenos, Milad Norouzi, Peter Paltos & Sahra Davoudi
Musician Vahideh Eisaei
Dramaturgs Irine Vela & Maryanne Lynch
Lighting Designer Gina Gascoigne
Design Adrienne Chisholm
Image by Miguel Rios and Meredith O'Shea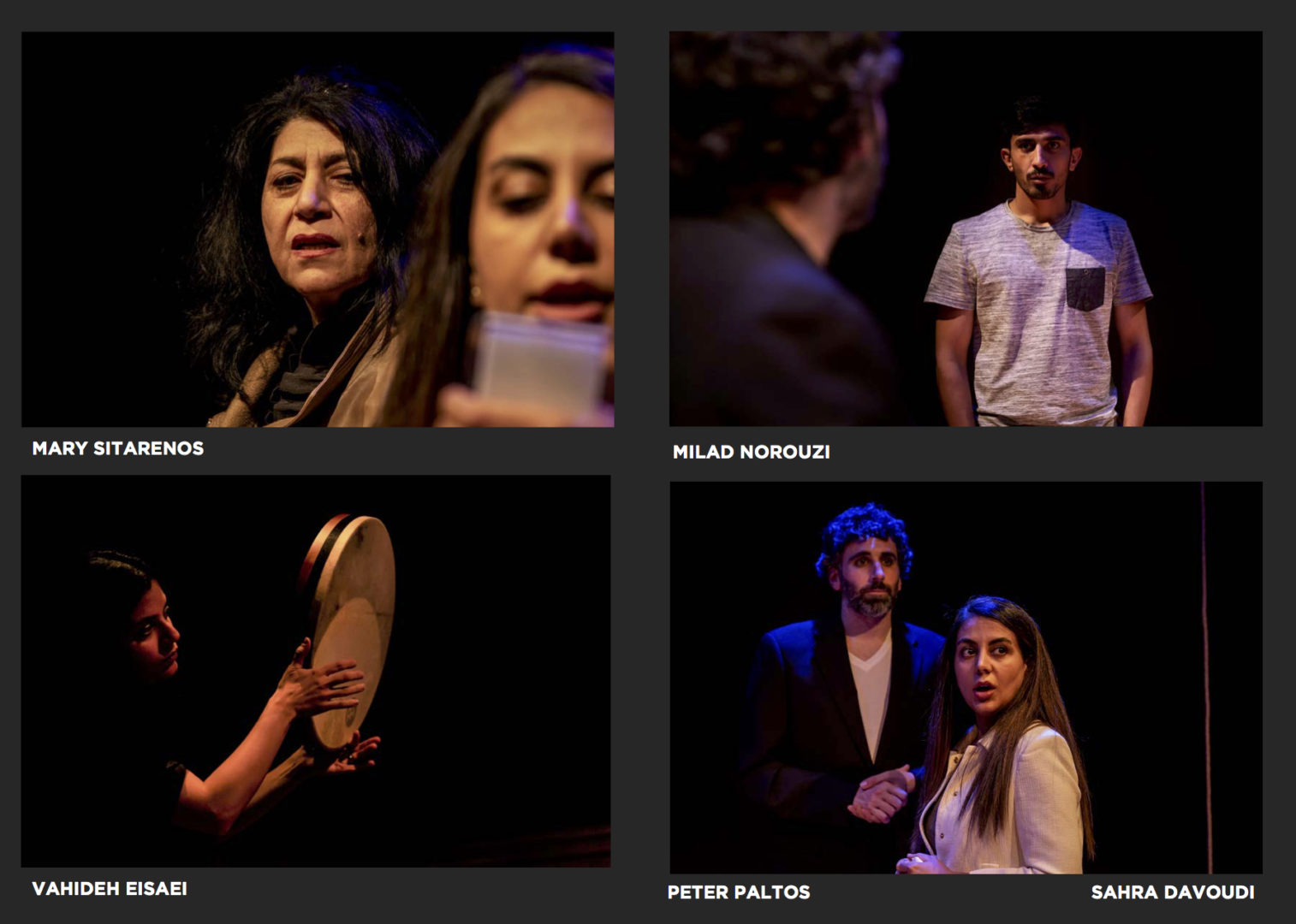 Strikingly original dance work… United by its theme the piece conveys so many facets of life experience with great clarity

Michael Brindley, STAGE WHISPERS, 2017 | VESSEL
Developed with support from Australia Council for the Arts, Creative Victoria, City of Melbourne, Lord Mayor Charitable Foundation, Inner North Community Foundation and Outer Urban Projects school and community partners.