Shortly after the fire, La Mama's indomitable leadership team (Liz Jones, Artistic Director for more than forty years and her co-CEO Caitlin Dullard) engaged architect Meg White, who they deemed the perfect fit for the role due to her many years' association with La Mama as an artist. Meg's intimate knowledge of La Mama ensured that the theatre's spirit would be preserved.
The first intention was to reinstate as much of the original building as possible – especially the performance space – which possessed an intimacy and warmth that had made it beloved by so many. Building on this initial goal (and through a rigorous collaborative process) the first drawings of the new design were created.
A whopping $3,426,541 was raised from our incredible La Mama community to make this future possible.
La Mama HQ is now fully accessible, has a dedicated rehearsal space, a new bar, box office, green room and mezzanine for our next generation of theatre artists ­– and our loyal audiences, of course – to flourish in.
---
Monthly Timelapse Videos
---
---
PROJECT TEAM:
ARCHITECTS AND BUILDERS:
Design Lead: Meg White
Project Management Advice and Project Support: Rob Cooke
Architects for Documentation and Construction Services: Cottee Parker Architects
Builder: Chroma Group
CONSULTANT TEAM:
We are grateful for the support of the wonderful consultant team:
Heritage and Interpretation: GJM Heritage
La Mama Architectural History: Allan Willingham
Building Compliance, Certification & Accessibility: Phillip Chun
Structural, Services and Civil Engineer: WSP
Planning: Ethos Urban
Cost: Rider Levitt Bucknall
Theatre Consultant & Architectural Lighting: Relume Consulting
Surveyor: Landair Surveys
Photographer: Glenn Hester Photography
Model Makers: Eloise Kent & Nicola Leong
Legal: Moray & Agnew Lawyers
Donor Board and Design: SWEET Creative
Sponsorship: Form 700
Scheduling: Grant O'Donnell, Strategic Outcomes Consulting
Theatre Light Support: Clearlight Shows Pty Ltd.

---
DESIGN STATEMENT:
We see a new La Mama, a little La Mama, rotated 180 degrees. A germination of the original, made possible because of the fire. La Mama continues it's 50 years of growth and evolution.
There is a contrast between the two buildings, related in form and material but different in orientation and colour. They are inter-connected but independent.
Like old La Mama, the design of new La Mama is simple and restrained. Ornamentation is only in the functional. The theatre is in the every-day, the opening of the fence, the doors and the window shutters. The architecture aims to respect and support the multitude of daily activities of this little village with nooks for reading scripts, couches for conversations and cake, a dedicated office for the enablement of art, a rehearsal hub for the creation of art, undercover areas for rain-soaked patrons, troughs for washing paint brushes, a platform for announcements, and lifts for including everyone.
The design desires to speak to La Mama's philosophical stance of being open, open to all. The raising of the courtyard shifts the need for transition in height, to get into the theatre door, to the entrance of the courtyard, allowing people to make that transition in their own time and without pressure.
Little bits of garden everywhere filter the light, soften the urban quality of the location and enhance the sense of a La Mama being a house, a home that we can visit and reside in.
Steps roll out of new La Mama, inviting people to come and sit.
New La Mama continues a 50-year long tradition of reappropriating parts of the old carpark, claiming space for rehearsals. The fence line too continues its creep northwards to harness more space for the courtyard. The lower part of new La Mama is a through space that can operate as a part of the forecourt and courtyard for larger occasions.
The box office is a stand-alone shack or kiosk, informal and relaxed, an impromptu shelter sprung up between the old and the new, a beacon welcoming the intrepid theatre explorer.

-Meg White, Lead Architect
---
Images by Darren Gill of the new space filled with art and community from War-Rak Banksia Festival – the reopening festival of La Mama HQ – in December 2021 after the rebuild was complete.
---
Design renders by Cotteeparker
---
---
Acknowledgment
Thank you to the Victoria State Government through the Community Support Fund.
Thank you to the philanthropic alliance: Sidney Myer Fund, John T Reid Charitable Trusts, Lord Mayor's Charitable Foundation, Gandel Philanthropy and one anonymous donor.
Thank you Hugh Williamson Foundation, Heritage Victoria's Living Heritage Grants Program, City of Melbourne and Form 700.
Thank you from all the artists and creative souls, the curious audiences and the generations to come, who will forever be grateful for this moment when we all came together to make history.
For details or to support La Mama's future see Support La Mama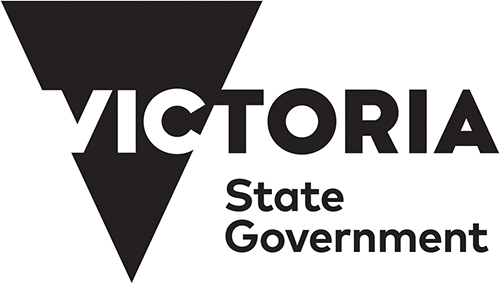 ---