Check out what's happening on site right NOW! The image below is updated every 20 minutes so we can all keep track of progress.
Monthly Timelapse Video update
July & August 2021:
May 2021:
April 2021:
March 2021:
February 2021:
December 2020 to January 2021:
August to October 2020:
LA MAMA FIRE
On the morning of 19 May 2018, La Mama was devastated by fire.

On that day and thereafter we made it clear that we would rebuild. The walls that remained were made secure and the bricks from the gables removed and stored.
The rebuild offers us exciting new opportunities: the chance to make La Mama far more accessible; the chance to create a dedicated rehearsal space; to improve front of house amenities and theatre facilities; to support the needs of future generations of artists, to make La Mama the best it can be.
The rebuild is our chance to re-imagine what La Mama could be while maintaining and celebrating all that we are. It's an opportunity to ensure we can continue to play our vital role in theatre creation in the decades to come.
THANK YOU LA MAMA LOVERS
Thank you, thank you, thank you to all the La Mama Lovers out there who have donated to the La Mama Rebuild!
What an extraordinary community we have, that came together to raise a whopping $3,226,541 to make La Mama's future possible.
We promise to honour this incredible community commitment by building, nurturing and loving the next version of the La Mama we all care so deeply for, the theatre for you, for your La Mama.
Thank you to all the La Mama Lovers
Thank you to the Victoria State Government through the Community Support Fund.
Thank you to the philanthropic alliance: Sidney Myer Fund, John T Reid Charitable Trusts, Lord Mayor's Charitable Foundation, Gandel Philanthropy and one anonymous donor.
Thank you Hugh Williamson Foundation, Heritage Victoria's Living Heritage Grants Program, City of Melbourne and Form 700.
Thank you from all the artists and creative souls, the curious audiences and the generations to come, who will forever be grateful for this moment when we all came together to make history.
For details or to support La Mama's future see Support La Mama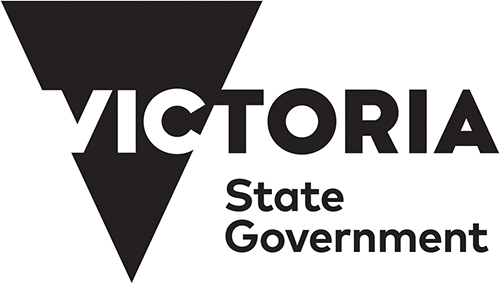 THE DESIGN
Rebuilding La Mama will restore the existing theatre building and allow construction of an entirely new structure that will sit in front of and perpendicular to the existing building, along the Shakahari wall.
The old building will be restored to honour its original, intimate self but with completely new 21st century facilities and technology. The size of the performance space will not change, maintaining its mood, simplicity and magic. The internal staircase, trapdoor, fireplace and all the doors and windows – features that made our theatre so unique – will be reinstated.
A new, second building will house the administration team, taking the pressure off staff and artists who previously shared the increasingly crowded office/greenroom/ dressing-room of the original La Mama. The annex will also allow for future organisational growth. The new building's ground floor rooms will provide a much-needed rehearsal space for artists by day and an undercover foyer space for audiences by night.
The Rebuild Project allows us to cater for the future needs of artists and audiences, in a way that the organic and early days of La Mama did not. Designed in close consultation with La Mama's key stakeholders, the design preserves our precious heritage, caters to the changing needs of our community, and looks to the future, ensuring La Mama can continue to provide an exceptional service to our artists, audiences and community.
WHO'S INVOLVED:
Independent architect Meg White is leading La Mama's restoration. As well as being an architect, Meg has worked for more than 25 years in theatre as a performer, designer and La Mama staff member. Her intimate knowledge of La Mama ensures that the theatre's spirit will be preserved.
PROJECT TEAM:
ARCHITECTS AND BUILDERS:
Design Lead: Meg White
Project Management Advice and Project Support: Rob Cooke
Architects for Documentation and Construction Services: Cottee Parker Architects
Builder: Chroma Group
La Mama Architectural History: Allan Willingham
CONSULTANT TEAM:
We are grateful for the support of the wonderful consultant team:
Heritage: GJM Heritage
Building Compliance, Certification & Accessibility: Phillip Chun
Structural, Services and Civil Engineer: WSP
Planning: Ethos Urban
Cost: Rider Levitt Bucknall
Theatre Consultant & Architectural Lighting: Relume Consulting
Surveyor: Landair Surveys
Photographer: Glenn Hester Photography
Model Makers: Eloise Kent & Nicola Leong
Legal: Moray & Agnew Lawyers
Donor Board and Design: SWEET Creative
Sponsorship: Form 700
Scheduling: Grant O'Donnell, Strategic Outcomes Consulting
Theatre Light Support: Clearlight Shows Pty Ltd.

DESIGN STATEMENT:
We see a new La Mama, a little La Mama, rotated 180 degrees. A germination of the original, made possible because of the fire. La Mama continues it's 50 years of growth and evolution.
There is a contrast between the two buildings, related in form and material but different in orientation and colour. They are inter-connected but independent.
Like old La Mama, the design of new La Mama is simple and restrained. Ornamentation is only in the functional. The theatre is in the every-day, the opening of the fence, the doors and the window shutters. The architecture aims to respect and support the multitude of daily activities of this little village with nooks for reading scripts, couches for conversations and cake, a dedicated office for the enablement of art, a rehearsal hub for the creation of art, undercover areas for rain-soaked patrons, troughs for washing paint brushes, a platform for announcements, and lifts for including everyone.
The design desires to speak to La Mama's philosophical stance of being open, open to all. The raising of the courtyard shifts the need for transition in height, to get into the theatre door, to the entrance of the courtyard, allowing people to make that transition in their own time and without pressure.
Little bits of garden everywhere filter the light, soften the urban quality of the location and enhance the sense of a La Mama being a house, a home that we can visit and reside in.
Steps roll out of new La Mama, inviting people to come and sit.
New La Mama continues a 50-year long tradition of reappropriating parts of the old carpark, claiming space for rehearsals. The fence line too continues its creep northwards to harness more space for the courtyard. The lower part of new La Mama is a through space that can operate as a part of the forecourt and courtyard for larger occasions.
The box office is a stand-alone shack or kiosk, informal and relaxed, an impromptu shelter sprung up between the old and the new, a beacon welcoming the intrepid theatre explorer.

-Meg White, Lead Architect
TIMELINE:
The La Mama Rebuild officially began construction on August 12, 2020. We are anticipating to be back up and running at our home on Faraday Street by October 2021.
Renders have been used to help illustrate the project but cannot exactly represent the final project. The final materials and finishes may differ from those shown in the images.
Renders by Cottee Parker Architects
---
Past Media:
La Mama Theatre looks to the future after smashing its fundraising goal Beat Magazine 27 November 2019
The Stage Show Radio National talks to Liz Jones 26 November, 2019
La Mama readies for rebuild after raising $3.1M ArtsHub 22 November, 2019
Fire-ravaged La Mama theatre ready to rebuild after raising $3.1m The Guardian By Jane Howard 21 November, 2019
La Mama was razed by fire. Now they've raised $3m to rebuild The Age by Hannah Francis, 21 November 2019
La Mama's spirit lives on: lunch with Liz Jones. The Sydney Morning Herald
Philanthropists Contribute $1M to rebuild La Mama by ArtsHub
La Mama Theatre within arm's reach of its fundraising goal by Beat Magazine, 25 June 2019
Here's how you can help rebuild Melbourne's beloved La Mama Theatre. Time out
Conversations: Liz Jones and the fire at La Mama, ABC Radio National, 5 June 2019
Plans for new $3 million La Mama Theatre Revealed by Rachel Wells, The Age, 5 June, 2019
La Mama Theatre calls on the community's help to rebuild following devastating fire by Laura Egan, Il Globo, 3 June 2019
La Mama is calling on the local community to help rebuild the fire-ravaged theatre by James Robertson, Beat Magazine, 29 May 2019
Triple R: Breakfasters , 22 May 2019
Small Stage: La Mama Theatre, ABC Radio National, 21 May 2019
The Conversation Hour with Jon Faine, ABC Radio, 21 May 2019
Phoenix rises from ashes with new theatre design Arts Hub
'Simple and restrained' post-fire rebuild of Melbourne's La Mama Theatre by Editorial Desk, AAU, 20 May 2019
Rebuild La Mama: campaign to bring beloved theatre back to life by John Bailey, The Sydney Morning Herald, 19 May 2019
La Mama Theatre: One year after its devastating fire, and raring to go by Richard Watts, Daily Review, 19 May 2019
La Mama Theatre gutted by fire: sector shocked By Richard Watts, Arts Hub, 19 May 2018
Media Release: La Mama Rebuild Update 5 November 2018
MEDIA RELEASE: Monday 21 May 2018 By Liz Jones & Caitlin Dullard
La Mama Theatre destroyed by fire, vows to move forward By Beat Magazine
Electrical fault identified as cause of La Mama blaze By Richard Watts, Arts Hub, 21 May 2018
ABC Radio National: The Hub on Stage, Fire at Melbourne's La Mama Theatre presented by Michael Cathcart: LISTEN, Monday 21 May 2018.