La Mama Policies and Reports
La Mama 2022 – 2025 Strategic Plan
La Mama Theatre: facilitating fearlessly independent theatre making.
La Mama is Australia's most vital, responsive, inclusive and diverse home of independent theatre-making. We believe in the power and possibilities of theatre and art for all people.
Download our Strategic Plan to see our plan for the future:
---
Content Warnings
La Mama is experiencing a range of different positions from artists and companies about content warnings.
This is a complex and important discussion within the theatre and broader community and we are trying to find a way forward that supports our audiences while valuing the different timelines and allowing for approaches of all our artists.
---
Sustainability Action Plan
Green is the new black here at La Mama with our Sustainability Action Plan in full force. We work to reduce our ecological impact with implemented strategies that lower our consumption of water and energy. Among our achievements are:
Reducing the number of our printed season brochure, which is printed on 100% recyclable paper
Offering the option of online show programs
Lowering our building's energy and water consumption
Reducing the use of paper for administration work and using recycled paper when required
Raising artists' awareness about their energy use and encouraging them to make more sustainable choices
Advocating for our audiences to choose more sustainable modes of transport
Stocking our venue with Who Gives a Crap 100% recycled toilet paper and tissues
Planning to rebuild La Mama Theatre as an energy-efficient building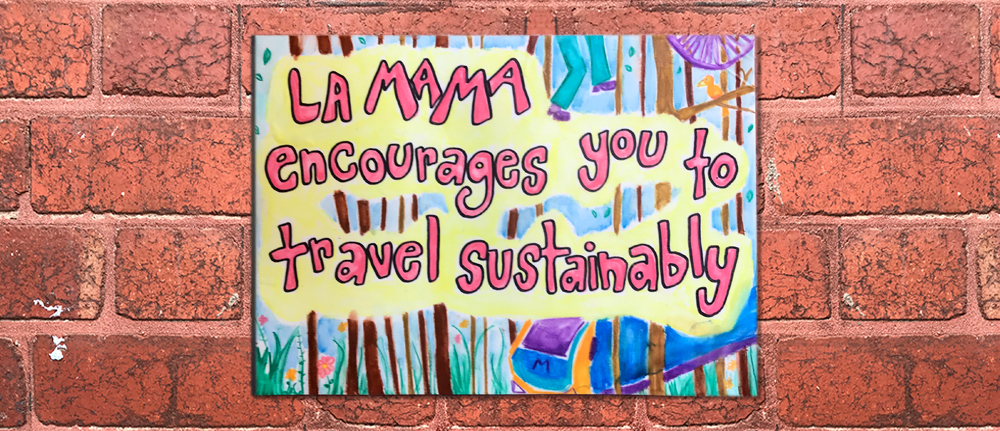 ---
Safe Space Polices
La Mama Theatre is committed to being a safe and welcoming environment for all staff, artists, and audience members. We are committed to providing a safe, respectful, inclusive and flexible workplace environment that is free from discrimination, harassment, sexual harassment and bullying. We do not tolerate or condone any form of discrimination, harassment, sexual harassment or bullying in this workplace.
---
La Mama Annual General Reports
Download our AGR's
---
Accessibility Action Plan
The La Mama Access Program aims to engage the participation of artists and community members who face challenges in accessing arts and cultural opportunities.
An Inclusive La Mama
Read our Accessibility Action Plan and other Access Policies.
---
2022 – 2025 Marketing & Communication Strategy
The purpose of La Mama's Marketing & Communication is to be the link between Art and Audience. We facilitate this encounter by producing and curating rich content about La Mama's productions that's readily accessible within the digital realm. In 2022 we will build a purpose built content hub to share digital content.
2022 – 2025 Marketing and Communication Strategy
La Mama's marketing/communications mission is to promote and celebrate our artists and their art, whilst giving audiences bold, accessible and diverse content to engage with online.
---