It is with sadness and concern for our artists that we will be postponing this production
We hope to re-program this production in 2021 and trust you will understand the need for this decision at this time.
We strongly encourage anyone who has bought a ticket to consider making this a donation to the artists involved. This is a very unnerving time for all, but the independent arts sector is, as always, particularly vulnerable. The artists have been working very hard and we hope to support them as best as we can. We have set up the possibility of donating directly to artists.
---
A Competitive Deconstruction of Ibsen's Greatest Heroine.
Hedda Gabler was a Feminist battle-cry in 1891, but 129 years later, do we need more stories about bourgeois angst and pretty-dead-women?
Each night, three women will compete against each other to decide who will play Hedda in each scene. The roles will not be predetermined. The competitions will be real.
Blurring the worlds of fiction and reality, Hedda GablerGablerGabler interrogates the actors' personal dedication to this iconic part. Why are we so obsessed with Hedda? What does it mean to play her? And how should we interact with a literary canon that prioritises the experiences of the privileged?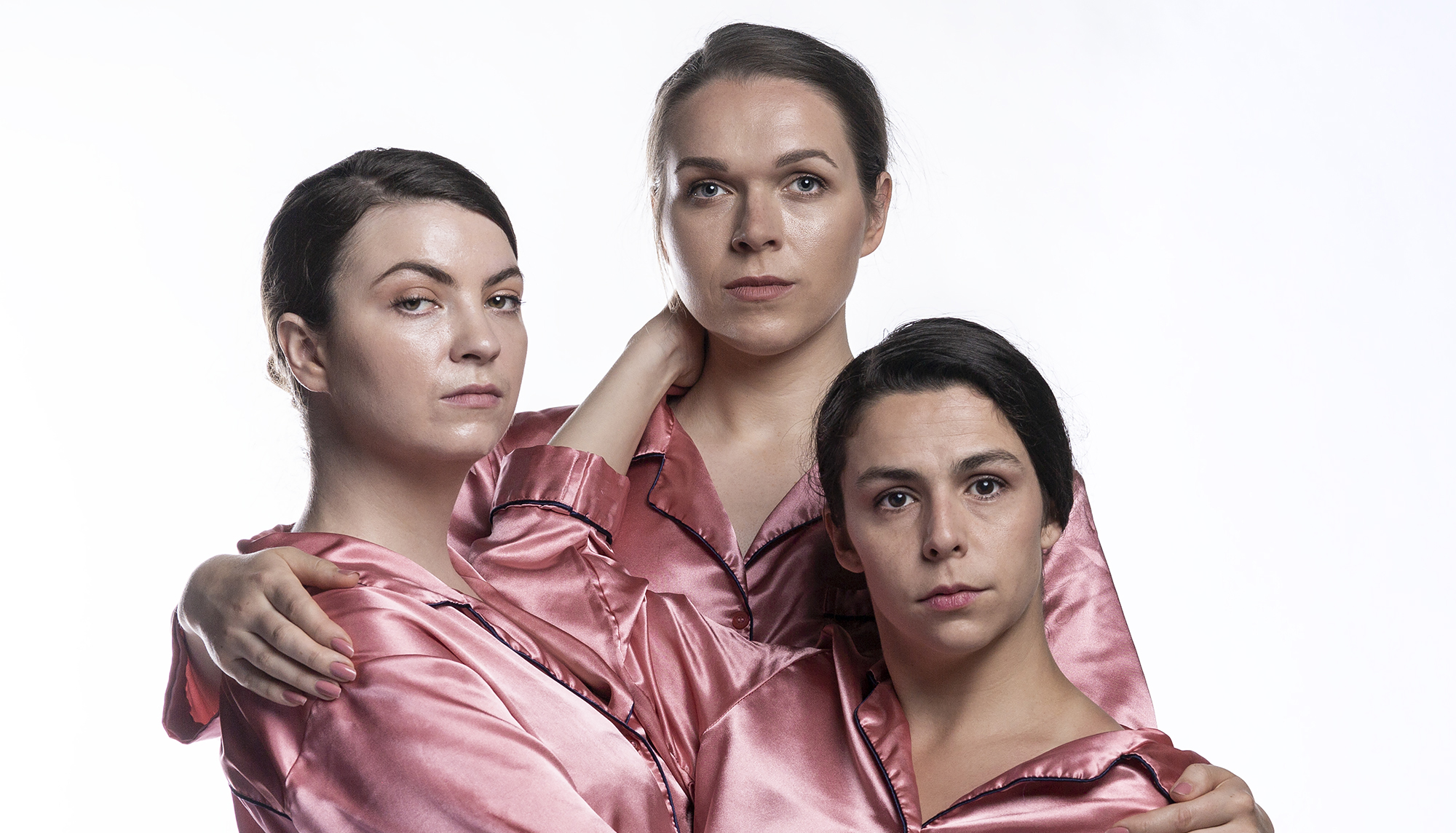 'Vital and enlightening […] Risky and lively […] The stakes are very high in these drama games.'
– Suzanne Sandow, Stage Whispers (2019)
Conceived and directed by Mary Angley
Co-created and performed by Caithlin O'Loghlen, Emma Jevons, and Sarah-Jayde Tracey
Dramaturg: Meta Cohen
Lighting Designer: Merissa Tang
Sound Designer: Olivia McKenna
Production Manager: Max Woods
Stage Manager: Brooke Simmonds
Images by Darren Gill