Winter Variety Show
Come get cozy with some of Melbournes hottest cabaret acts.. Winter is well and truly here! Join us for an exciting variety night of performers from the Melbourne cabaret scene.
Curator: Isabel Knight
Image by Darren Gill
Lineup: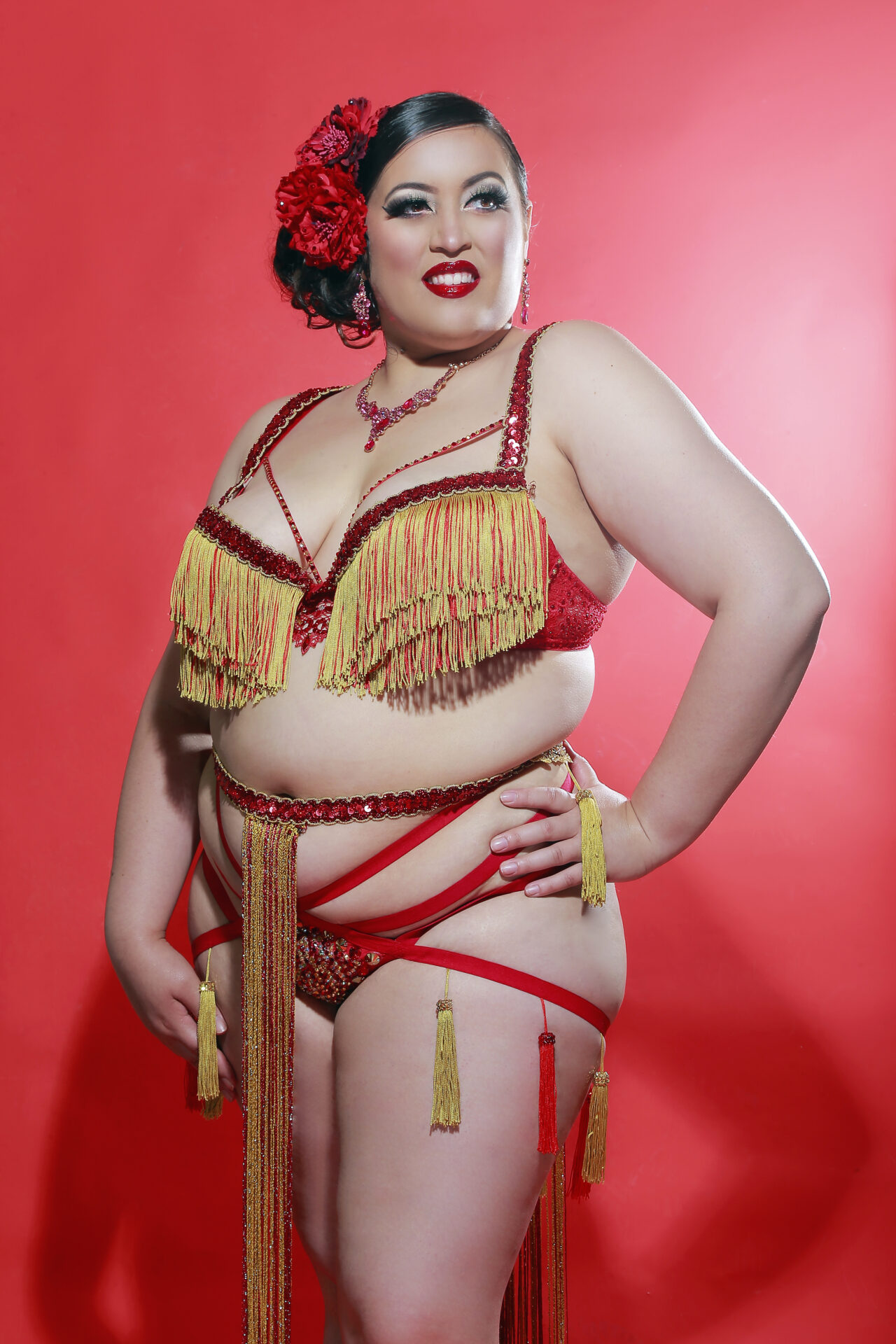 Chica Boom-Boom
Prepare to feel the heat! She's gonna make you sweat! She's gonna set fire to the room – it's Chica Boom-Boom!
Dancing since the age of six, it's been a constant in her life. Music, dance, theatre, she's never been far from the stage lights. Chica's previous dance history includes commercial jazz, funk, tap, contemporary, hip-hop and pole dancing.
When she stumbled upon burlesque, she fell deep and hard in love with the glitz, glamour and of course, the rhinestones!
This gorgeous Latina came runner-up in last year's The Apprentease Victoria competition, 3rd place in last year's AAPC Burlesque Beauty Amateur division and also sells her own line of beautiful burlesque pasties, Boom-Boom Pasties.
---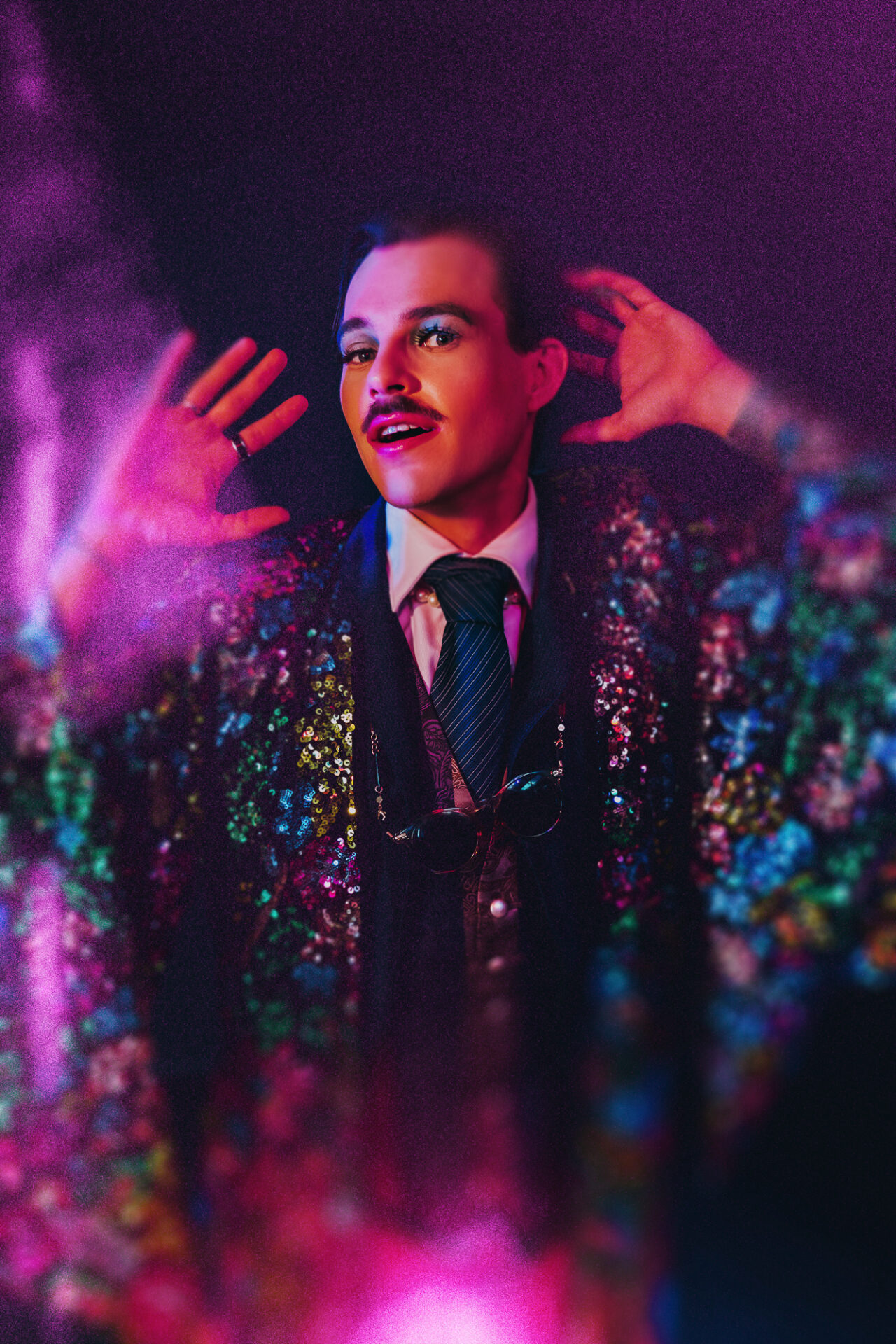 Christopher Fieldus
Gentlefemme cabaret queen Christopher Fieldus is a seasoned performer, having most recently presented a season of their latest show, Devastating Beauty, as part of Midsumma. With an extraordinary voice and a distinctive style of prose poetry, they weave together song and storytelling, delivered from the heart.
---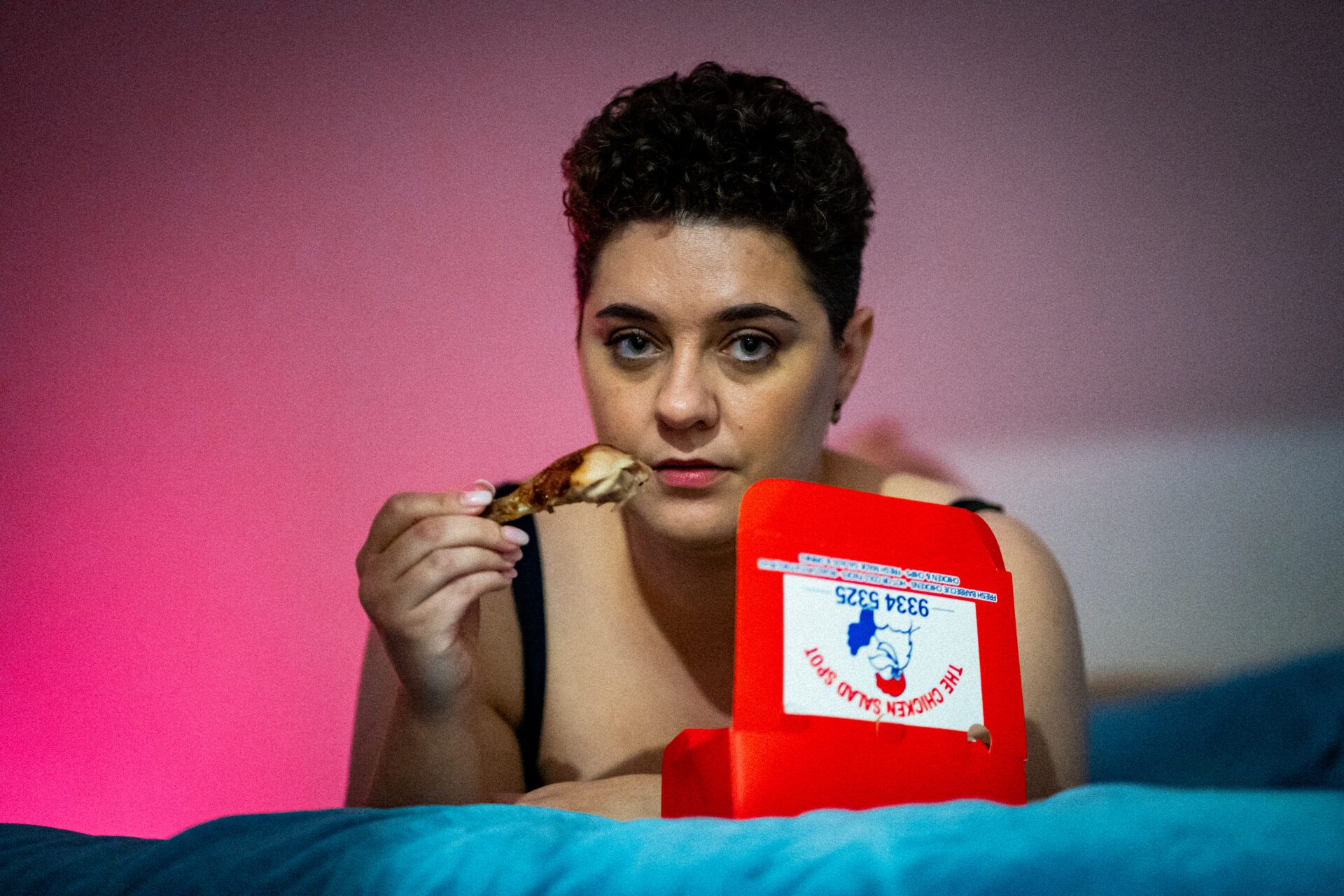 The Hungry Poet
Katie Lohner is a spoken word and performance artist from Naarm (Melbourne). Her quirky and dynamic performance style has touched audiences including Mother Tongue, Passionate Tongues, Motley Bauhaus and Melbourne Spoken Word Poetry Festival. Her poetry has been described as being unencumbered with a sense of freedom and joy.
---
Access Information:

Visual rating 50%: Events are partly subtitled or include dialogue, background music and/or sounds, so d/Deaf and hard of hearing audiences can have some engagement with the event.

Aural Rating 50%: Has both sound and visual components, but sight isn't essential to be able to engage with the event.
---
Sign up to Cabaretica mailing list and follow Cabaretica on Instagram: