Current La Mama Auslan Shows & Access Productions:
Accessibility Information
La Mama Courthouse has undergone extensive renovations, which has significantly improved audience facilities, as well as making the venue more accessible for everyone. This means that we are wheelchair accessible for both audience and artists. However, the building is Heritage listed which means there are some things that are outside of our control. The doorway to the theatre is approximately 1 metre wide if you are a wheelchair user with a mobility device wider than this please get in touch before the show so we can try to meet your access requirements in the most comfortable way for you info@lamama.com.au or (03) 9347 6948.
Companion Card
La Mama is a Companion Card affiliate. Companion Card holders qualify for concession price tickets and a second ticket at no cost for their companion. Please select the respective options when booking online, contact La Mama office at info@lamama.com.au or 03 9347 6948 (call or National Relay Service), or inform Front of House that you are companion card holder to book tickets.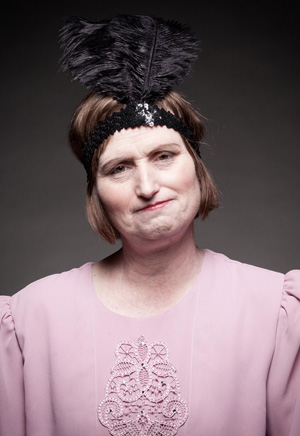 Accessible Parking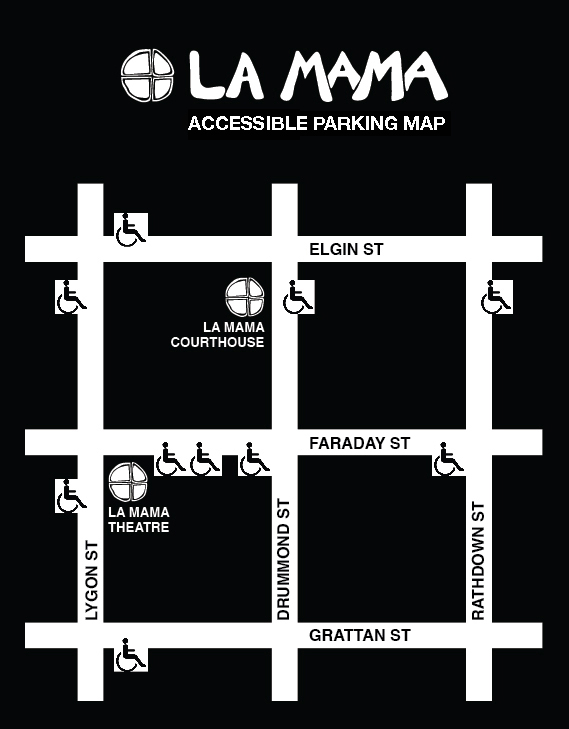 Auslan Interpreted Performances
La Mama Theatre is committed to making performances accessible to the widest possible audience. As a matter of fact, La Mama offers AUSLAN interpretation for a select number of performances. We also welcome suggestions for special interpreted session and will try our best to make it happen. More information about AUSLAN interpreted shows will be on individual show pages.
Assistant Animals
Guide dogs and service animals are welcome at La Mama. Just let Front of House know when you arrive.
National Relay Service
You can contact La Mama through the National Relay Service on 13 36 77 and request 03 9347 6948
2021 – 2024 Accessibility Action Plan
Download
Please contact Myf Powell (myf@lamama.com.au) for Access enquiries.