Curious to see what's been happening behind the high fences?
Join those intrepid tour guides, Violet & Rose, for a theatrical, guided experience around the newly rebuilt La Mama HQ. Combining performance with factual information, peek into all the nooks and crannies of the old and new spaces, with some fun and nonsense along the way.
What does Melbourne's favourite little theatre look like now? Has it all changed? Is there still a fireplace? Stairs? Remember the creaky floorboards and the trapdoor? Who was that famous actor who worked there? There's a lift?
Share old memories and ponder many yet to be created.
"This is the best way to hear these stories and I so much enjoyed Clare and Maureen's presentation…" – 'Readings from The Diary of Edie Digby'
LOCATION: Roving tour throughout the newly built La Mama HQ.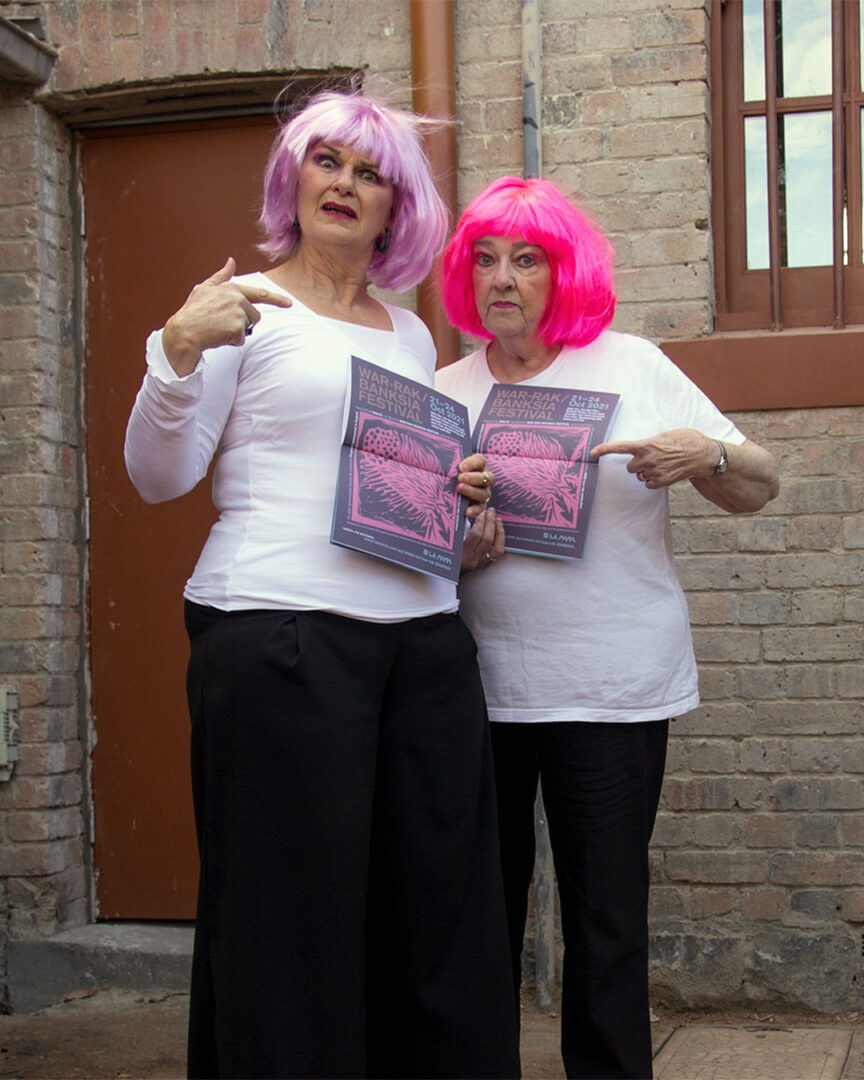 Produced by: Violet&Rose productions
Designed, directed and performed by: Violet (Clare Larman) & Rose (Maureen Hartley)
Image by: Graham Hartley
---
Access Information:

Visual rating 50%: Events are partly subtitled or include dialogue, background music and/or sounds, so d/Deaf and hard of hearing audiences can have some engagement with the event.

Aural rating 75%: Mainly sound-based, with visuals only incidental to the work, so blind or low vision audiences can have close to the full experience of the event.
---
---