Selvi and robot Jack play a game together, recreating and elaborating on Selvi's childhood experiences, bringing to life Selvi's TV hero Nichola Diamandis and immersing themselves in Jack's virtual river. Created by a team of artists between Melbourne and Bandung, this short work imagines how robotic interaction with humans could access and restructure human memory and imagination. Witness this bi lingual new work in development combining robotics, live performance and streaming by Mainteater.
On Hades Fading (Hades Memudar) by Mainteater, Bandung 2019/ Melbourne 2020:
Nymphs of sea, air, forest and flower flood the stage; Persephone's return from the sunset of human civilisation attains an apocalyptic majesty; and the bilingual text, which slips easily between Indonesian and English, is supplemented by stylish surtitles that become almost a character in the performance.
– Sydney Morning Herald ★★★★
The show is not only spectacular because of the elaborate, intricate and grand nature of the costuming and staging but also because of the striking visuals created by the highly inventive projections. They provide subtitles for the bilingual performance as well as recreating the subterranean spheres in a magical fashion.
-Stage Whispers
Hades Fading (Hades Memudar) is a dream. It is a beautiful dream. It is a nightmare. It is funny, it is hope, it is despair, it is a warning. It is art.
– Whatdishethink ★★★★★
LOCATION: Rehearsal Hub
This event will also be livestreamed on La Mama's Facebook and Youtube Channel.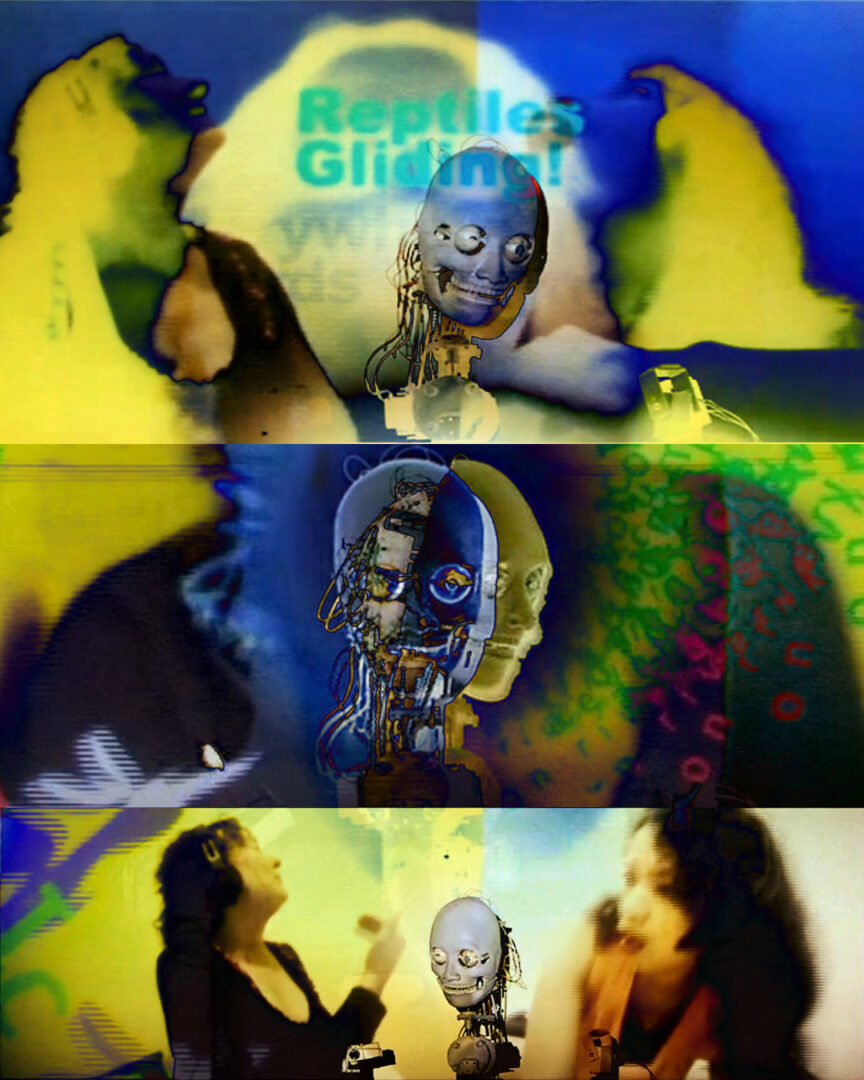 Created by Mainteater (Bandung-Melbourne)
Designer, Robotics and Co-Direction: Deden Bulqini (Bandung)
Writer and Co-Direction: Sandra Fiona Long (Melbourne)
Performer, Head of Production: Heliana Sinaga (Bandung)
Performer: Sophia Constantine (Melbourne)
Composer/Sound designer: Danil Usman (Bandung)
Technical Producer: Rebecca Etchell (Melbourne)
Robot Voice: Harry 'Koi' Pangabdian (Bandung)
Translator: Heliana Sinaga & Rafqi Sadiqin (Bandung)
Technical Assistant: Fajar Okto & Sandi S Nugraha (Bandung)
Production Assistant: Nirvana Vanya (Bandung)
The Mud Goddess (Dewi Lumpur) will also be livestreamed between 7pm – 7:45pm on La Mama's Facebook and Youtube Channel.