La Mama Pathways 2023 Participants
Run in partnership with Australian Plays Transform (APT).
We had an absolutely overwhelming response to our call out for writers and theatre makers for La Mama Pathways; the range and experience of the 150 or so EOIs was genuinely wonderful to read.
Thank you all for your thoughtful applications – we just wish that we had more places available. But thank you also for this incredible response; it will definitely drive us to seek out further opportunities for skills development for theatre makers in the future.
Thanks too, to our external advisory panel for generously providing their time and expertise in this very difficult selection process.
In the meantime… here are our twelve La Mama Pathways participants. We're so excited by their voices, experience and ideas, and we welcome them to La Mama for the next few months, and we know you'll all join us in congratulating them.
---
PARTICIPANTS: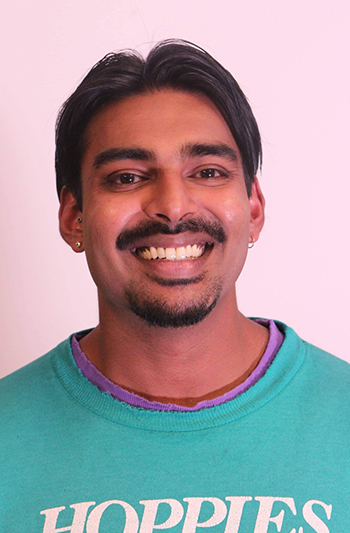 Chenturan Aran
Chenturan is a Sri Lankan Tamil Australian playwright and journalist. His plays have been shown at Melbourne Theatre Company and La Boite Theatre. His work explores memory, migrant families, ancestry, and spirituality in secular spaces.
Chenturan has also been published at The Age, South Asian Today, SAARI, and All The Best Radio. His memoir piece, 'Truffled Feathers' will be published by SBS and Hardie Grant in the anthology 'Emergence.'
In 2021, Chenturan became a member of the Besen's Writers Group at Malthouse Theatre. He also performs regularly in the Melbourne underground rap scene under the name 'Chen Be Quiet.'
---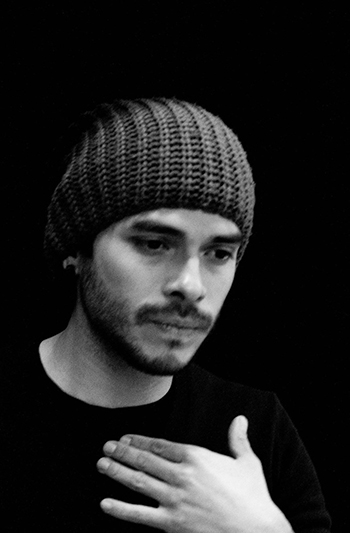 Rodrigo Calderon
Rodrigo is a Salvadoran actor based in Naarm. He studied a bachelor of Dramatic Arts from Universidad del Salvador in Buenos Aires, Argentina (2010).
At the beginning of his career he intensively experimented with César Pineda (Salvadoran theatre maker) the ritualistic nature of theatre, an experience that inspired him to continue investigating different movement-based forms that enhances the expressive possibilities of the actor's body to create a ceremonial gathering. Rodrigo's theatrical practice focuses on the building of a community.
Most recently, he is one of the creators of the Red Velvet Underground- a studio space for the independent artistic community.
Photo by Oscar Socias
---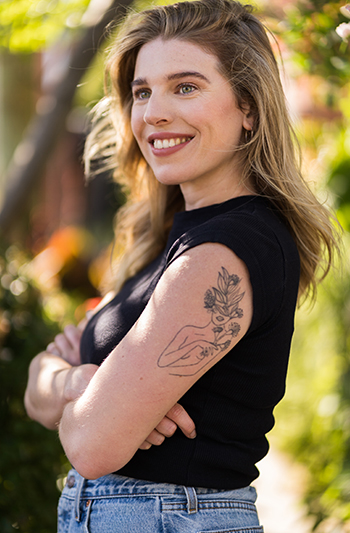 Bronte Charlotte
Bronte is a queer performer, writer, director, dramaturg and producer. In 2022, Bronte produced, co-wrote and performed in the highly reviewed new play Pieces of Shit. She completed principal photography on the independent feature film In The Meantime in the lead role, for which she was also casting and co-producing. For the 2022 Melbourne Fringe Festival Bronte performed in Charlie Josephine's Pops, directed Spinning Plates Co. new one woman show Shut Up I'm a Vampire, and was the dramaturg for the new comedy cabaret Nu-Disco! She graduated with a Bachelor of Fine Arts (Acting) from the VCA in 2018.
---
Vanessa Di Natale
Vanessa is a writer and theatre maker based in Melbourne. Her first full length play, Breeders (2021) won the Stella Young Artist Award and was nominated for two Green Room Awards. Vanessa has also worked as a journalist for three years up until deciding recently that she needed a career change. In 2020 she was a finalist for the Melbourne Press Club Quill Award for Student Journalist of the Year and Democracy Watchdog's Award of the same name.
---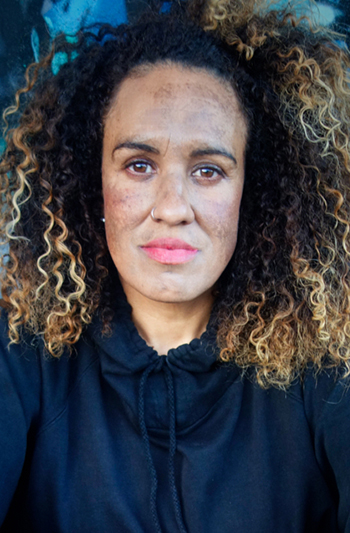 Margaret Harvey
Margaret is of Saibai Island blood – Ait Koedal and Samu clans – as well as English heritage. She is an actor, writer, thinker, director, producer who works across the medium of live performance and film, creating and re-creating stories.
---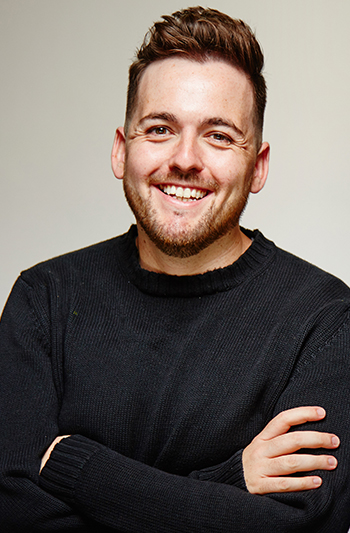 Alex Joy
Alex is a designer, educator and theatre maker hailing from Sydney. His central practice lies in devised work and puppetry arts. He recently trained at The Lemony S Puppet Lab. Alex has performed and taught for several puppetry companies including A Blanck Canvas, Bonkel Theatre, Curious Legends & Lemony S Puppet Theatre. Alex was a 2022 Associate Artist with Theatreworks St Kilda. He currently works as a Puppet Programs Performer for Camp Quality and is Puppet Captain in Shakespeare Aliens. Alex has produced and directed Things That Wriggle and Squirm (2022), In Touch (2021) and the ongoing industry podcast series 'Talking Sock' under One Orange Sock productions. 'In Touch' will remount at La Mama HQ later in 2023.
---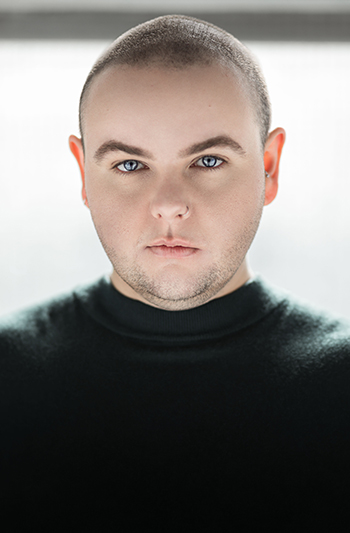 Henry Kelly
Henry is a Tasmanian actor, theatre maker, and award nominated playwright, currently based in Naarm (Melbourne).
In 2019, Henry graduated from The Victorian College of the Arts as part of the inaugural class of the BFA Theatre program. As an actor, Henry most recently performed at the Edinburgh Fringe Festival in the world premiere of How to Be A Person When the World is Ending by Myfanwy Hocking, also appearing in the show's Melbourne Fringe season. Henry was nominated for the 2023 Midsumma Queer Playwriting Award for his play 'HELL FIRE, mortal boys'.
---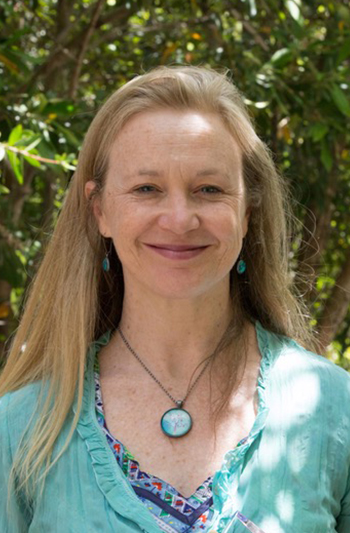 Vanessa O'Neill
Vanessa is an actor, playwright and teacher who trained at the Ecole Philippe Gaulier and Drama Centre London. Her solo show Happy With Half Your Life toured festivals across Australia, the UK and Europe. Her solo show In Search of Owen Roe had two seasons at La Mama Theatre and is published by Currency Press. Her current work The Greer Effect was shortlisted for the 2020 Queensland Premier's Drama Award and received the Eric Dark Fellowship (for an outstanding work of non-fiction) from Varuna National Writer's House.
---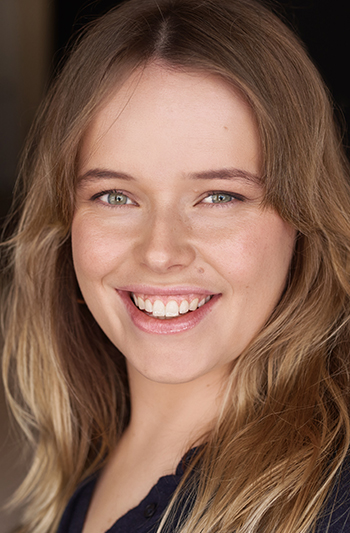 Lucy Payne
Lucy (she/her) is a queer, multidisciplinary theatre maker based in Naarm. She is currently in rehearsals for independent work Bayou Bart at Theatreworks in May. Previous credits include An Indigenous Trilogy (dir. Glenn Shea & Dr. Kirsty Reilly), The Crucible (dir. Gary Abrahams), Hey is Dee Dee Home? A Punk Rock Sitcom (dir. Steven Boltz), Brontë (dir. Kellie Torrie) and Everyman (dir. Ross Hall). She is working towards accreditation as an Intimacy Director with Intimacy Directors & Coordinators International (IDC). Lucy loves theatre that is socially engaged, urgent and has storytelling at its core. She is a proud MEAA member.
---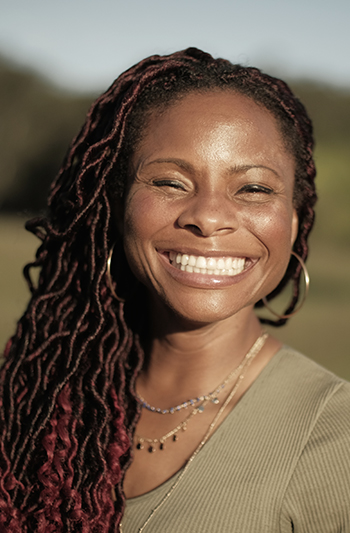 Amarantha Robinson
Amarantha is a performer, playwright and producer with the lushness of Jamaica permeating her being. While degrees in media and film installed creative foundations, it's deep listening to spirit that fuels her expression. She has published a book, written pieces for Australia's top newspapers and won storytelling competitions. In dance, she channels her ancestors and transmits something beyond this plane. Plays are her new cauldron: her first one-woman show, "Oshun" about the West African goddess of femininity and fertility, premiered to sold-out crowds at La Mama in 2022. She dreams of further developing "Oshun" and touring its epic multi-cast adaptation.
---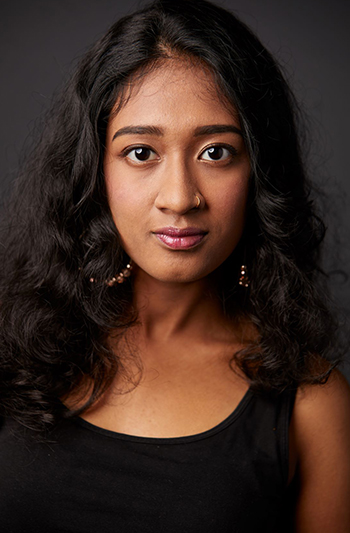 Yogashree Thirunavukarasu
Yogashree (She/Her) is an actor, playwright, spoken-word poet and singer who creates works exploring identity through intersectionality, feminism, politics and relationships. She has worked in Malaysia, Singapore and has been based in Naarm/Melbourne since 2020.
She graduated with a Bachelor of Creative Arts (Drama) from Deakin University in 2022. Recent works, Unestablished (2022) and Starting Fires (2021) incorporated new media dramaturgies as a response to a digitized world. Yogashree also performed her original spoken-word poetry for La Mama's Cinematica (2022) and the War-Rak/Banksia Festival (2021).
Other acting credits include Sisters (2022), Red Tape (2021) and Tawai (2019).
---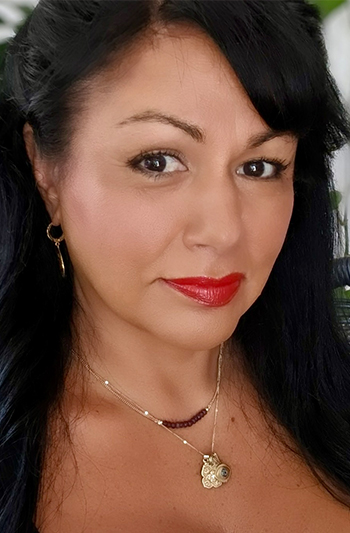 Helen Yotis Patterson
Helen has been singing professionally since she was sixteen. She has performed in bands crossing genres from jazz, blues and soul to cabaret. She discovered a deep love of Greek song through her piece "Taxithi – An Australian Odyssey," which was nominated for two Green Room awards and has toured extensively. Helen performs regularly with her Laika band "Taxithi Project." She is currently adapting her cabaret show "Dragon Lady – The Many Lives and Deaths of Anna May Wong" from its 2019 Adelaide Cabaret Festival incarnation into a full-length original musical play.
---
This project has been assisted by the Australian Government through the Australia Council, its arts funding and advisory body.