There are many ways that you can bring your work to La Mama.
You might be a writer with a finished play, a director, a producer, a dancer, an animateur, a puppeteer, or any other kind of performance maker (or company of makers) with a strong idea that is itching to be explored.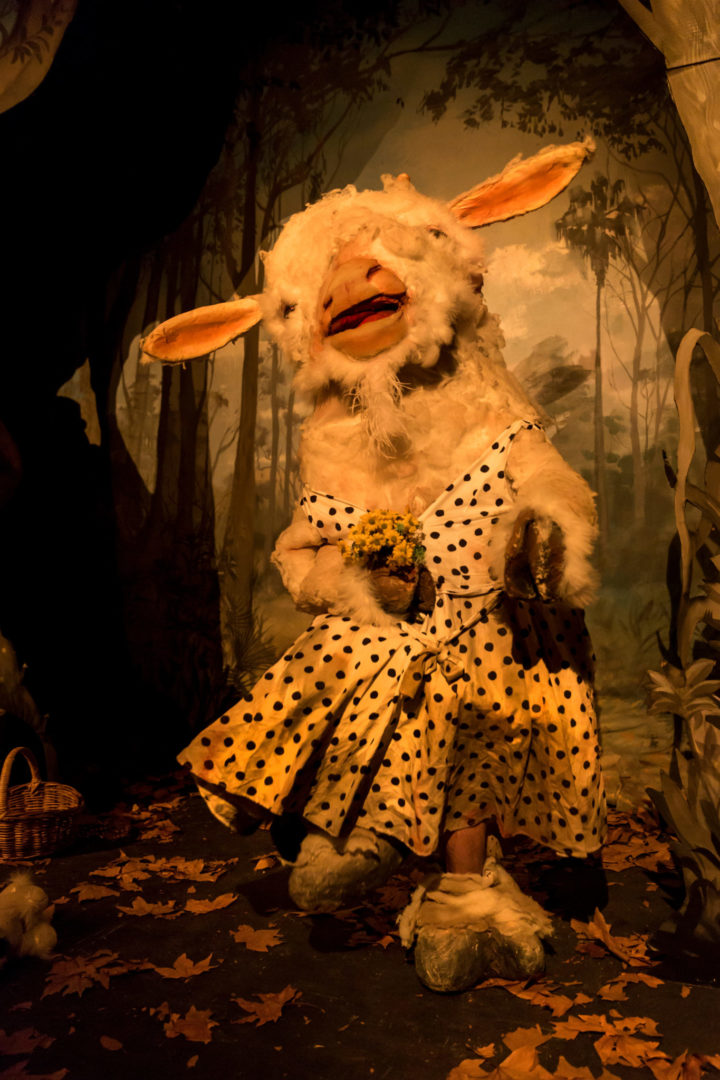 Main Season Programming
We are always on the lookout for vibrant voices with something exciting to say and an innovative way of saying it. If you think that's you, then please submit your script and/or proposal to proposals@lamama.com.au

We will let you know within a couple of days that your submission has been received and forwarded to our Artistic Director Liz Jones and our Company Manager Caitlin Dullard, whether we need any more information from you, and what comes next.

If you would prefer to give us a hard copy of a script, please feel free to do so by dropping it into the office (349 Drummond Street, Carlton) between 10.30am and 5.30pm, or by posting it to us via La Mama Theatre, PO Box 1009, Carlton VIC 3053.

Make sure to have a look at the 'what we want to know' section below before you send us your ideas.
Please keep in mind that our seasons are planned at least twelve months ahead, and with so many artists hoping to bring their work to La Mama, it will likely take several months before we get back to you with our decisions about programming.
Explorations Programming
La Mama's Explorations season has been supporting works in development since 1980. Creative exploration is at the core of all works produced and presented at La Mama, however the Explorations' annual season of works in development is a special time of year where productions are given three nights in the space to explore their practice and develop their theatrical pursuits.
Explorations will be returning to La Mama in 2022 during our Spring Season between October and December. Explorations 2023 will take place from July to September next year. Due to the postponements and rescheduling of the last few years, both 2022 and 2023 Seasons are fully programmed.
We'll let you know when you can apply to be part of this cherished mini-festival of events. To ensure you get up to date information, make sure you sign up to our enews.
What we want to know
There is no template for submitting an application to either main season programming or Explorations programming. Tell us everything you know about what you want to do, how and why, and why you think that La Mama is the best place for it. Send us scripts, images, sketches, whatever you have that might help us get as excited as you are about your proposal. Please also include information about ideal performance dates and any dates that are not possible, as well as letting us know the best way to contact you, and whether you have a team in mind with whom you would like to bring your ideas to the stage, or if you are looking for one.
Script & Proposal Feedback
If you have a script (or non-scripted proposal) that is not yet ready to produce, but you're eager for suggestions and feedback to help you hone your ideas, feel free to get in touch with us via proposals@lamama.com.au and let us know what kind of assistance you are looking for. You might have particular knotty questions that you need help untangling, or you might just be looking for some broader-strokes ideas about how to keep going, or how to structure or build, or finish your work. We'll have a look at what you've got and within a week or so we'll send you a couple of pages of feedback with our ideas on how you might proceed.
Please note that this is a brand new offer that we are making to attempt to meet the needs of the increasingly disenfranchised community of artists who are as committed as ever to produce new writing and new ideas, and that if the demand is there, we are keen to build it into a more extensive ongoing dramaturgy service.