Marketing & Communications Coordinator
Sophia Constantine
---
---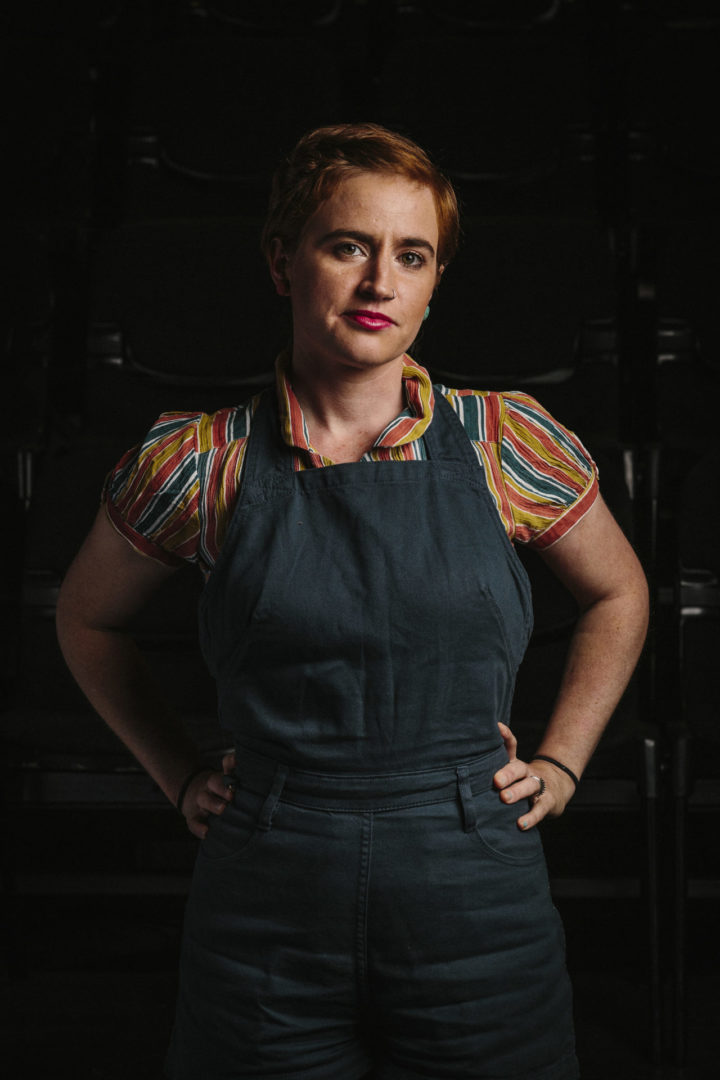 Sophia Constantine was born on Yuin Country. She currently works on the traditional lands of the people of the Kulin Nation.
She graduated from The Victorian College of the Arts in 2012 with a Graduate Certificate in Arts & Community Engagement. Since graduating her practice has taken multiple paths.
Sophia has performed, written and directed productions at theatres around Melbourne including Malthouse Theatre, 45downstairs and La Mama Theatre. She has toured as a performer throughout regional Victoria and internationally to Yogyakarta and Pelem in the Javanese Islands of  Indonesia. As a director and art facilitator, she has led projects throughout Australia including Newcastle, Darwin and remote NT.  Sophia has also built a practice over the last 10 years within Disability Arts as an art facilitator using drama and visual art tools to devise and direct theatre performances, visual art exhibitions and fashion shows. She has worked for Arts Access Victoria, DVA Theatre, Melton Youth Hub among other community arts organisations.
Sophia first came to La Mama in 2008 on a tour with her Diploma in Theatre Arts course at Victoria University. She fell in love with the vibrancy and inclusiveness of the space. The community made her feel instantly at home. In 2017 Sophia started working at La Mama as the Marketing and Communications Coordinator. In 2021 she has taken on an additional role as the La Mama for Kids Producer, curating and facilitating opportunities for children's programming at La Mama. It is an honour to have creative input into a vital arts organisation in Melbourne as well as the opportunity to support other artists in their creation.
If you are interested in seeing some of Sophia's art you can check out her website here.