Due to Covid, this event has been rescheduled to Tuesday 23rd of February at 9 pm.
If you had previously booked tickets but are no longer able to attend please let La Mama know via info@lamama.com.au know. Consider donating the price of your ticket to the artists, or contact info@lamama.com.au to organise a refund.
---
La Mama presented poetry for the first time in 1967, now curated by Amanda Anastasi, La Mama Poetica remains a night of some of the best spoken word and poetry that Melbourne has to offer, with a diverse selection of both emerging and established poets.
Ouyang Yu has published 128 books in both English and Chinese encompassing poetry, fiction, non-fiction, literary translation and criticism. His 2nd book of poetry 'Songs of the Last Chinese Poet' was shortlisted in the 1999 NSW Premier's Literary Awards and his 3rd novel 'The English Class' won the 2011 NSW Premier's Award.
Alice Allan is a Melbourne poet. Her books include 'The Empty Show' (Rabbit Poets Series, 2019), which was commended in the 2019 Anne Elder Award, and the chapbook 'Blanks' (Slow Loris, 2019). She is the host of the podcast 'Poetry Says' and is the co-convener of 'Impossible Machine', combining poetry and improvised performance.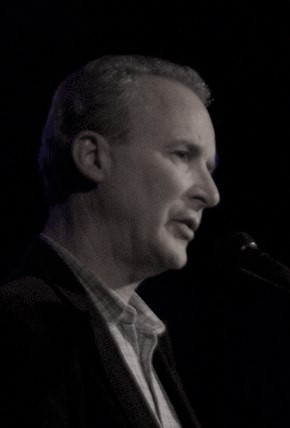 Brian Walters is a poet and barrister and a recipient of the Monash University Poetry Prize. His latest collection is 'Brink' (2020). He is also the author of the interactive ebook 'Angels, like laundry' 'Treason: Claus von Stauffenberg' and 'The Plot to Kill Hitler'.