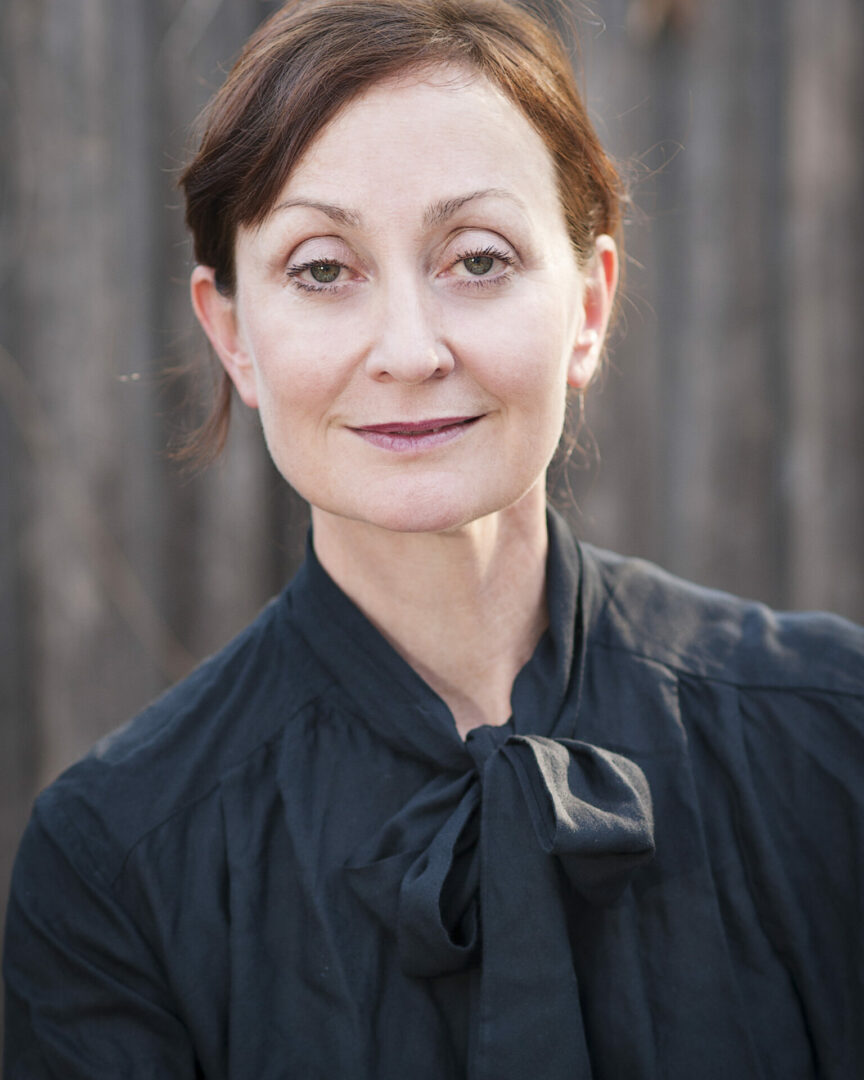 Caroline has worked professionally as a theatre, television, film and voice actress for over thirty years and first performed at La Mama in 1987, in The Woodbox. She has worked with many companies around Australia including the Malthouse, Sydney Theatre Company, Melbourne Theatre Company, Bell Shakespeare, Back to Back Theatre, Red Stitch Actors Theatre, Chamber Made Opera, MKA, Finucane and Smith, HeLD Productions, Hildegard, and Playbox. She is an ensemble member of the Red Stitch Actors Theatre, and has received three Greenroom Awards for Best Actress.
Most recently she has appeared in Single Ladies by Michele Lee, The Cane by Mark Ravenhill, Dance Nation by Clare Barron and Suddenly Last Summer by Tennessee Williams, at Red Stitch Actors Theatre; toured Victoria and New South Wales with Jurassica, written by Dan Giovannoni; played Lola Montez in The Exotic Lives of Lola Montez, with Finucane and Smith, which toured Victoria and New South Wales.
Caroline has developed a strong reputation for her work in one-woman shows. She played Grace Marks in the highly successful one-woman show, alias Grace by Margaret Atwood, which premiered at La Mama in ; Marguerite in La Douleur by Marguerite Duras; Lola Strong in the three interiors of Lola Strong; Sylvia Plath in A Kind of Fabulous Hatred; Elizabeth in Waking Up Dead; a variety of Catherines in Catherine: the body politic; and six different characters in the one-woman adaptation of her novel, Stripped.
Film and television appearances include a supporting cast role in The Newsreader, a main cast role in Bogan Pride, and roles in Miss Fisher's Modern Murder Mysteries, The Dressmaker, Tangle, Winners and Losers, Satisfaction, Stingers, MDA, Halifax fp, Blue Heelers, Neighbours, Holidays on the River Yarra and Dogs in Space.
Caroline has narrated over 150 audiobooks, including a number of bestselling titles, for example Apples Never Fall, Big Little Lies and Truly Madly Guilty by Liane Moriarty, and The Shifting Fog and The Forgotten Garden by Kate Morton. She has received four AudioFile Earphones Awards, including Best Audiobook of the Year 2021 for Apples Never Fall by Liane Moriarty.